Some thoughts on cancer research and the pipeline cliff…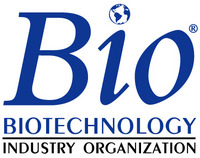 This morning I was pondering a triangulation of several random thoughts that appeared in my Twitter stream, many from BIO, about various topics:
Discussing the patent cliffs and lack of revenue generation some companies such as Lilly will no doubt be facing with John Carroll (Fierce Biotech) and Matt Herper (Forbes Health)
Christiane True (PharmaLive) at the annual BIO meeting quoted a speaker as saying "doing more with less" which seems pretty much de rigeur these days
Ron Leuty tweeted a quote from Chris Viehbacher's (Sanofi) presentation at BIO, "Not doing more with less, but doing different things."
Christiane also quoted Viehbacher, "Still not enough of bright science making its way to patient benefit."
The last point particularly made me wonder, because quite a few oncology companies have broad and deep pipelines, often with more compounds than they can possibly advance at once.  Even big Pharma or Biotech has to rationalise resources, budgets and people or nothing would get done.
How do those decisions get made?
Some are smart at life cycle management (GSK and Roche spring to mind), some think strategically about their portfolios, others get mired down in politics or – even worse – distracted by numerous committees focusing on what I call 'fluffy puffy' abstract things instead of moving the compounds rapidly through the pipeline to become safe and effective drugs that make a difference to patients lives.
The future of successful cancer drug development is likely going rest heavily on investment in basic science, molecular biomarkers and diagnostics, and novel-novel clinical trials that target multiple aberrations driving the disease.
Investors aren't interested in any of these things, though; most just want a rapid or high return on their investment.  Spending less on R&D is much more in tune with their short term thinking:
Viebacher: If you sit down with investors, they clamor to stop spending on R&D, just do a buyback. #BIO2011

Tweet from Christiane True (PharmaLive) at BIO
The thing is, if pharma companies are going to rely on buying or licensing late stage compounds from Biotech, there is only so much small to medium Biotechs will be able to do going forward, because the future will mean more diagnostics and biomarkers, which are very expensive in cancer research, and in some cases, prohibitively so.  This will require closer, earlier collaboration with Academia and even different types of trials thanwe have been used to in the old chemotherapy world.
There are sometimes more challenges with clinical trial designs in small biotechs going from phase II to III, as Sanofi discovered with BiPar and iniparib and Novartis with Antisoma and ASA-404.  If we want to reduce the number of phase III failures, we have to get smarter about more iterative studies in phase II, better patient selection, incorporation of biomarkers, more logical combinations and yes, all of these will cost more dollars that will likely give investors insomnia.
Finding out more about the compound earlier will be the new name of the game – it is obviously better to abandon a weak agent on phase I or II than expensive phase III trials.
In the end, the companies who will win out in the long run are often those who think strategically, drive innovation, focus on science-based research, license earlier rather than later, invest in biomarker/diagnostic research, work in close knit cross-functional collaborative groups, avoid the twin pitfalls of bad karma and politics and ultimately 'see' things more clearly than the pack allows them to translate that into meaningful action.
It occurred to me that if you have to ask who the KOLs and experts are, then you have a long way to go and that doesn't inspire confidence in the agent you're developing.  If you have too much greed in the boardroom C-level that's clearly going to hamper things as well, especially if they want to implement cuts down the line.  All of these myriad of factors surprisingly do matter when it comes to riding out patent cliffs and maintaining R&D momentum.
I should probably add 'corporately ignore the short term investors for long term solid gains,' but that would be a bit cheeky, perhaps 😉
Ultimately, what I would really like to see is less talk and more effective action:
A lot of talk about benefits and challenges with personalised healthcare but no mention of solutions #BIO2011

Tweet from Pieter Droppert in the Personalised Medicine session at BIO
I guess that's why the American Association for Cancer Research (AACR) remains my favourite meeting in the annual conference calendar – at least Academic attendees are presenting data and discussing solutions in informal chats in corridors or poster sessions on how to address the practical issues of improving cancer research.  Inevitably, the smart companies are tapping into this resource and working alongside each other to unravel the complex mysteries.